Commercial and Classified Cybersecurity:

Poles

apart

or

coming

together?
Experts with practical experience working with both Classified government organisations and regular commercial organisations reflecting on the similarities and differences between the two worlds.
To what extent are they fundamentally different because their business concerns are different? And to what extent are they similar because they face the same threats and use substantially the same technology?
Date: May 2020
Location: Virtual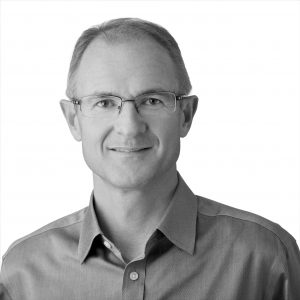 Henry Harrison (Host)
Henry is the CSO and co-founder of Garrison and has spent the last two decades developing and selling advanced technologies into both government and commercial organisations.
"The unique perspective that governments have is that they spend about half their time trying to break into other people, which isn't an experience that most other organisations have."
Phil is an independent consultant working as a CISO and a risk analyst who today works most closely with fintech and healthtech startup businesses. In previous roles, Phil has also had experience working for sensitive government organisations.
"What we see in our [current cybersecurity] standards is some really good work that does not necessarily always apply in a more rapidly changing environment where you don't control things, which is very different to a bank or a government."
Bernard Parsons is the CEO of Becrypt, where he supplies high assurance solutions to both classified government customers and to mainstream commercial organisations.
"The approaches that were historically taken to gaining assurance no longer work in today's world because systems are much more complex, much more interconnected, much more diverse, larger scale, move faster…"
James Chappell is the co-founder and Chief Innovation Officer at Digital Shadows. In a previous life, James worked as a consultant protecting classified systems for UK Government.
"Digital transformation is happening everywhere, […] and expectations of consumers of tech services are moulded by their experiences as consumers so when they come into a work place they now have a demand and expectation that is much higher."
Russell is currently Chief Security Officer at CyberOwl where his focus is on protecting critical infrastructure. Over the past ten years Russell has been at the heart of threat intelligence and cyber incidents across both commercial and high end classified government
"My experience of working in commercial spaces is that businesses are still largely focusing on short term intelligence and things that they can act upon today, which is probably different from the government space, where they tend to be looking a bit further out."
Register your interest for our upcoming events here.
Register your interest